Want to pimp your Kodi app and account? Ask us how!
We have collected the top-rated 2020 add-ons for Kodi software. Install them, and you'll see that your Kodi entertainment platform will become better. Or even flawless!
Download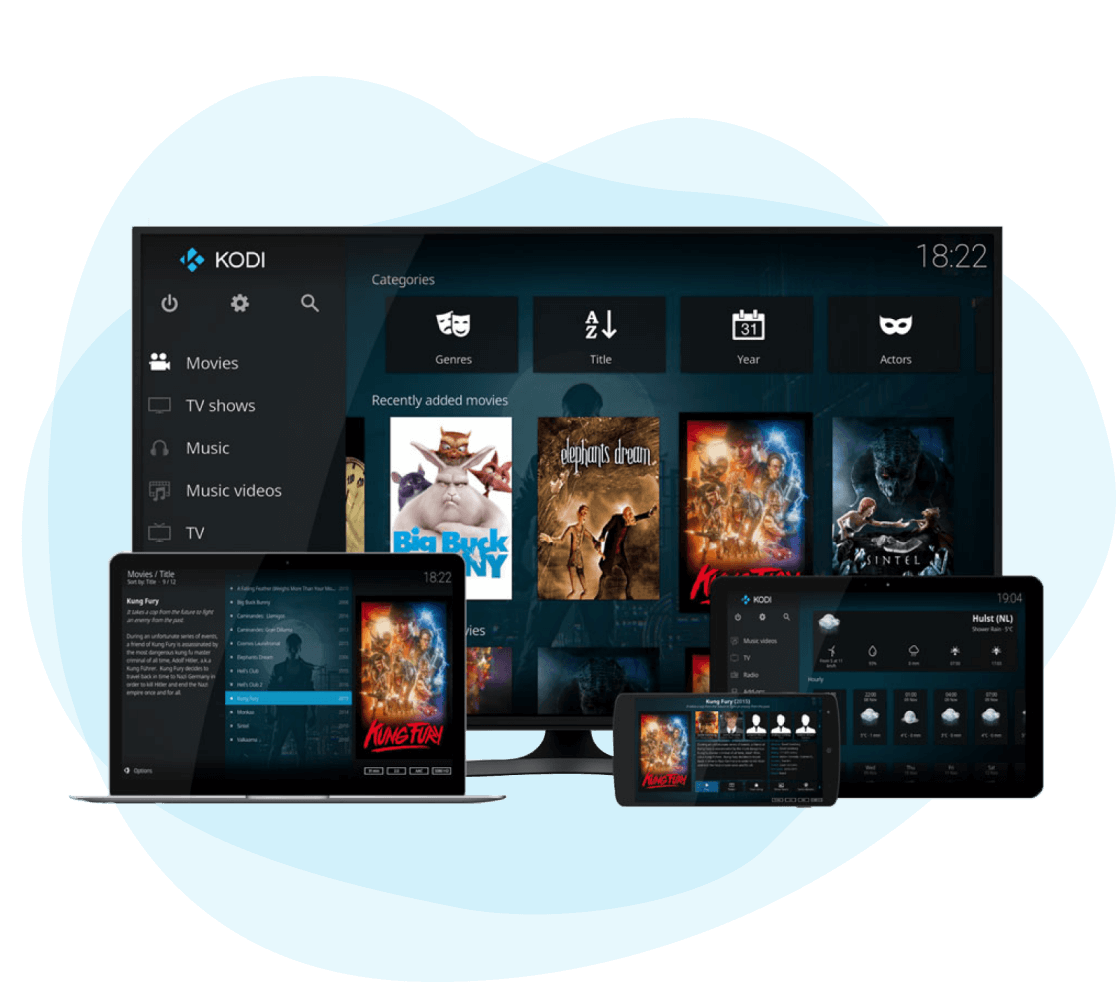 Kodi Add-ons: the best selection
Kodi is an entertainment software, which was first created to play videos for Xbox and was initially known as Xbox Media Center. However, with time it has changed, and in 2014 Kodi entered the streaming market as a completely separate product.
Today Kodi can be installed on such gaming devices as Playstation, Xbox, and many other platforms that stream content with the help of this software.
Kodi is extremely easy to install and utilize due to a simple interface and functionality. The application has plenty of functions like skins that are used to customize the interface and even create your own skins.
Kodi software runs on all the most common operating systems that exist in the modern market. Of course, it is not perfect and still has room to evolve, but there are several add-ons, which are able to make Kodi close to perfection.
All users have different expectations and needs when turning to the application. Thus, to make the experience simple and fun, we have created add-ons. Some of them will be described below.
Kodi Add-ons: the best selection
USTV Now
It is an application that allows users to watch US channels on any device. Just imagine: almost all US channels are available through the app. Moreover, you can find channels from other countries. This add-on is compatible with iOS, Android, Windows, Roku, and Kodi.
ESPN Player
ESPN allows the streaming of three sports channels: ESPNU, SEC Network, and Longhorn Network. Users can watch all types of sports, including X Games, college hoop, Little league, and much more.
Plex
This app adjusts streaming to any screen size. Thus, the add-on organizes the device's media and makes it available on any screen. With its help, you can enjoy web shows, podcasts, music audios and videos, and much more. The application is compatible with multiple platforms and operating systems.
Apple iTunes Podcast
This add-on helps to listen to thousands of podcasts without any fees, and there is no need in iTunes. You can search podcasts by name and genre. By the way, there are more than 60 categories to choose from.
Spoticmc
Most likely, you are also a fan of Spotify. Spoticmc allows the streaming of Spotify's content. Due to an easy interface, the usage is simple and comfortable. Users just need to log in to the Spotify account and allow access to Spoticmc.
Install VeePN and Get the Best Content Wherever You Are
Access the newest releases earlier than your friends, enjoy online games without lags and glitches, and protect your online identity all at once with VeePN.
Get VeePN Now