2020 guide for installing Kodi on any Android device
Having troubles with downloading and installing Android on your smartphone or tablet? We know how to help! Read our step-by-step guide or shoot us a message right now.
Download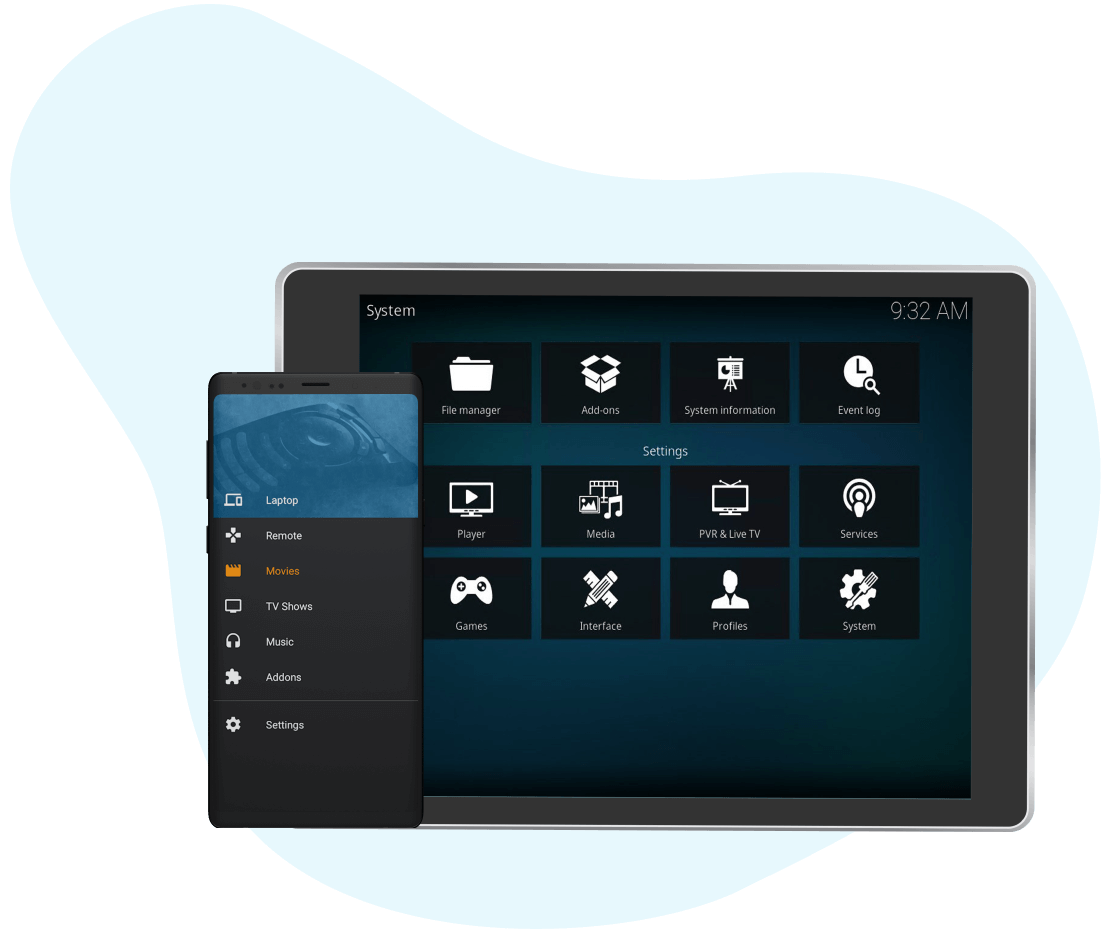 Downloading Kodi for Android
Kodi is the heart of your entertainment, which stores music, movies, videos, and almost any content that you can imagine. It can be downloaded on the majority of operating systems and devices: Android, iOS, Linux, Windows, and whatnot.
Some users claim to have difficulties with downloading Kodi on their Android-running devices; that is why we decided to write this article and help to solve the issue. Below you will find a step-by-step guide on downloading and installing Kodi for Android with ease.
Installing Kodi for Android
1.

Enable unfamiliar sources on your device. Head to Settings – Security – Check whether there is a mark on the Unknown Sources. If not, press OK and download the APK;

2.

The process will take several minutes, and once the software is downloaded, you'll see the icon on the home screen;

3.

Tap on the Kodi icon and start using it!
Protect Your Android Device with Our Help
Enjoy secure and anonymous browsing, bank-level protection of your data, and faster Internet connection anywhere.
Download .apk